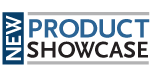 Product description provided by OPNET Technologies:

ACE Live on RSP is the first application performance monitoring solution in the market that runs directly on a Riverbed appliance (or on any other leading WAN optimization vendor appliance).
ACE Live on RSP runs within the Riverbed Services Platform (RSP), provides end-user experience monitoring and increases visibility into application performance at remote sites without the need for an expanded branch office hardware footprint. Based on OPNET's popular ACE Live hardware appliances, ACE Live on RSP is a virtual appliance that allows enterprises to deploy best-of-breed network and application performance monitoring while enabling the consolidation of servers and lowering costs.
The RSP is an enterprise-class platform that enables a drastic reduction in the branch office IT footprint by running up to five remote office third-party software modules -- without the need for separate dedicated servers. OPNET's ACE Live provides monitoring, measurement, and detection of application performance violations. It supports complete visibility and reporting of all transactions and users, with detailed real-time and historical information about end-user response times, utilization, route quality, and ISP performance. ACE Live on RSP allows organizations to make the most of their accelerated WAN environment by monitoring application response time to ensure that end-user performance meets business requirements. RSP customers will be able to continuously monitor end-to-end application performance over the WAN, automatically baseline performance and receive alarms when thresholds are violated, and quantify the bandwidth reduction realized from Steelhead appliance deployments.

Key Features:

Enhancement of visibility into application performance
End-user response times
Source of application delay (server, network)
Application utilization metrics on WAN and LAN
24/7 application monitoring with historical trending
Dynamic thresholds -- "learns" abnormal behavior
Steelhead-specific visibility and reporting
Pre-optimized and post-optimized traffic
Real-time efficiencies gained through Steelhead deployment
Auto-discovery of applications out-of-the-box
Intuitive, easy-to-use, low TCO
One-click guided work flows
Web-based dashboards
Customizable reports
ACE Live on RSP offers significant benefits to Steelhead appliance users.
Leverage existing investment in the Steelhead appliance with a one-box solution. Increase visibility into application performance at remote sites without the need for an expanded branch office hardware footprint.
Automatically identify and diagnose performance issues in real time. ACE Live accelerates problem resolution, enhancing application performance and IT staff productivity.
Enhance visibility into the accelerated traffic on the Steelhead appliance to provide an accurate end-to-end view of application response. ACE Live easily quantifies the impact of the Steelhead appliances on application traffic.
Pricing information: Starts at $4,000
View more WAN Performance Management products in our Product Showcase.
This was first published in March 2009