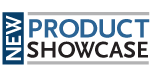 Product description provided by Blue Coat:

Blue Coat ProxySG appliances deliver the control and acceleration that enterprises require to block unwanted content that is clogging the WAN and accelerate the applications that are crucial to the business. With the ability to enforce policies at a granular level, ProxySG appliances allow enterprises to control how applications are treated on the network.

Beyond traditional acceleration techniques, such as protocol optimization, byte caching, bandwidth management and compression, which accelerate files, email backup and other bulk data services, Blue Coat ProxySG appliances also provide full object caching. With this, objects that are downloaded frequently, like pictures on a website, are stored at the branch office, reducing traffic over the WAN.
In addition, ProxySG appliances can cache full videos at the branch, enabling remote employees to access the content without requesting it from corporate headquarters. With a centralized management system, IT managers can push content to the branch ProxySG appliances, reducing management complexity. For streaming media, ProxySG appliances can split a stream at the branch for multiple users, eliminating strain on the network from multiple viewings. This support for rich media applications allows customers to use video for training and communications using a fraction of the bandwidth.
Blue Coat ProxySG appliances also have a unique ability to accelerate SSL-encrypted applications. As customers turn to externally hosted applications, encrypted traffic is becoming more prevalent on the network. By understanding SSL and being able to inspect such traffic, ProxySG appliances allow customers to apply corporate policies to accelerate the delivery of these applications.
With support for traditional WAN optimization technologies combined with unique support for SSL acceleration and video caching, ProxySG appliances provide customers with control over business-critical applications, corporate video and other network applications to effectively optimize the WAN.
Pricing information: Starting at $2,995
Product video:

View more Wan Optimization / Application Delivery products in our Product Showcase.
This was first published in March 2009