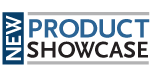 Product description provided by Cisco:

As enterprises are faced with the challenge of delivering applications and services in complex IT environments, Cisco NAM provides comprehensive network and application visibility to reduce management complexity, optimize usage of network resources and improve application performance.
The unique design of NAM leverages a rich set of embedded data collection capabilities, performance analytics and a remotely accessible, Web-based management console, all of which reside on a single service module or appliance, to provide greater investment protection and lower total cost of ownership. NAM is available as a service module on Cisco Catalyst 6500 Series Switches, Cisco 7600 Series Routers, and Cisco Integrated Services Routers.
NAM implements intelligent application performance analytics to accurately characterize end-user experience and monitor committed service level objectives. It analyzes the TCP-based client/server messages to provide a comprehensive set of transaction and session-based performance statistics. The visibility allows network managers to effectively use control and optimization mechanisms such as quality of service (QoS) and Cisco Wide Area Application Services (WAAS) to improve the performance of applications and services.
NAM provides end-to-end visibility in a Cisco WAAS environment. It measures application response time, transaction time, bandwidth usage, and LAN and WAN data throughput, among other performance metrics. As a result, it helps to accurately quantify the impact of WAN optimization, thereby effectively managing application delivery over WANs.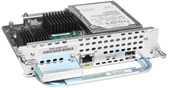 NAM combines advanced voice monitoring with real-time troubleshooting capabilities to help improve the quality of voice services delivered to the end user.
NAM accelerates problem resolution with advanced troubleshooting using intelligent packet captures, decodes and filters, hence improving IT operational efficiency and minimizing any impact to the end users.
NAM can monitor both LAN and WAN performance. It provides visibility into traffic from local and remote switches and routers for comprehensive traffic analysis. It offers views with the detailed information on VLANs, Differentiated Services (DiffServ), hosts, conversation pairs, and application usage that is essential for managing effective and reliable delivery of applications.
NAM can be managed remotely from any desktop, eliminating the need to send staff to remote sites or transfer large amounts of data to a central site.
In summary, Cisco NAM combines performance monitoring, traffic analysis, and advanced troubleshooting to meet the performance assurance needs of today's dynamic and distributed enterprises.
Pricing information: Starts at $2,995
View more WAN Performance Management products in our Product Showcase.
This was first published in March 2009