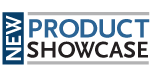 Product description provided by Citrix:

Citrix Branch Repeater solution is a branch optimization solution that accelerates application delivery to globally distributed users while dramatically reducing bandwidth costs and simplifying branch infrastructure. Citrix Branch Repeater solution reduces IT costs and increases user productivity by simplifying branch startup and management, improving network utilization, and providing high definition experience to users.
Citrix Branch Repeater solution provides architectural choices to address the full range of enterprise user scenarios and delivers unparalleled acceleration and optimization benefits. These include:
Citrix Repeater appliances are deployed in the data center and optimize application traffic across multiple branches as well as remote and mobile users.
Citrix Branch Repeater appliances are deployed at branch offices and accelerate application delivery to distributed branch offices and other remote locations.
Repeater Plug-in for Citrix Receiver resides on remote users' desktops and laptops and delivers application acceleration and optimization for individuals anywhere.
Citrix Branch Repeater with Windows Server appliances are complete branch office solutions that integrate and consolidate WAN optimization, application acceleration and critical Windows services (DHCP, DNS, file, print and more) onto a single appliance.
Pricing information: Pricing depends on Branch Repeater model and use case. The pricing for Citrix Branch Repeater appliances ranges from $4,000 to $50,000. The pricing for Repeater Plug-in licenses is based on the number of concurrent users.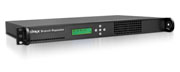 Click on the image for a full size view
View more Wan Optimization / Application Delivery products in our Product Showcase.
This was first published in March 2009