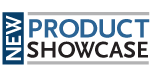 Product description provided by Expand Networks:

Expand's latest Virtual Accelerator for branch offices significantly decreases up-front CapEx, reduces total cost of ownership (TCO) and increases the return on investment (ROI) of the existing WAN and branch office infrastructure.
Starting at $995, the new Virtual Accelerator can leverage free virtualization platforms such as VMware Server and VMware ESXi in the branch office. As a true virtualized solution, it can be deployed under traditionally challenging and extreme conditions, such as on aircraft, in mobile environments, and in remote and unattended locations.
The Virtual Accelerator can be deployed on servers at the branch office that have become redundant as a consequence of server consolidation, enabling the recycling of otherwise surplus hardware and supporting a green IT strategy. With full integration with VMware's Infrastructure 3 Services, the Virtual Accelerator supports the full suite of VMware tools, allowing IT to deploy, manage, maintain and assure the Virtual Accelerator within the virtualized infrastructure.
As enterprises engage in branch office consolidation and virtualization initiatives, such as server-based computing, and move steadily toward a virtualized environment of desktops and servers, users and applications get physically farther away from each other, creating a virtualization gap.
The Virtual Accelerator's ability to live in, and work out of, a virtual environment and optimize all TCP and UDP applications over the WAN delivers a superior end-user experience, closing the user-application gap, and puts the user in "virtual proximity" to the application and data center services.
Pricing information: Starting at $995.00
View more Wan Optimization / Application Delivery products in our Product Showcase.
This was first published in March 2009