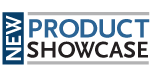 Product description provided by NetScout:

Complexities will continue to mount as businesses build out modern IP networks that handle WAN applications. Plenty of companies (Cisco, IBM, Intel and EMC, to name a few) have invested heavily to help IT teams deliver the "modern IP network," but NetScout is the only company fully focused on helping IT manage these complex environments, which fail in very modern ways. IT needs flow-based monitoring to diagnose these complex issues, and nGenius K2 delivers. NetScout's nGenius Performance Management system provides a way to fully understand and quantify the efforts to accelerate applications over the WAN through increased visibility. Enterprises can now leverage end-to-end network management, resulting in an increased ability to analyze, manage, optimize and accelerate business applications over the WAN.
Global organizations have long relied on WANs to deliver complex, distributed enterprise applications that help grow revenue, reduce operating costs, or both. In such environments, specific application response times, overall network performance, and end-user experience are all indications of whether a company's applications are delivering the value intended. nGenius K2 advances the state of WAN delivery by helping IT to deliver a better end-user experience and more reliable and predictable application service. Today's network monitoring tools try to assess the health of applications and services from incomplete viewpoints, such as the infrastructure elements or snapshots of end-user experience. In so doing, they miss out on an increasingly complex and vital base of information -- the health of the relationships between elements. The result: The IT team never gets a clear idea of where the problem is, and the end user suffers. The health of the relationships between elements can only be fully exposed with the help of flow-based monitoring, and this is the basis of the nGenius Performance Management Solution and of its capstone, nGenius K2.
With NetScout's nGenius Performance Management system, network operations teams have the tools necessary to establish baseline performance of the network and its applications both pre- and post-acceleration. Using this data, organizations can best evaluate the full benefits that their WAN solutions deliver. The comprehensive visibility into network and application performance delivered by nGenius offers enterprises a better understanding of how specific applications behave when accelerated and can be used to identify the WAN segments that will most benefit from acceleration using WAN appliances.
NetScout's nGenius K2 is a virtual services network dashboard that delivers service-aware performance intelligence to IT operations teams. It provides a high-level view of the health of applications and services measured from the network perspective, where all of those services come together to be delivered to business end users. Its service status, alarms and virtual service topology allow IT to quickly identify problems and issues that must be addressed and prioritize response based on impact to the business.
Pricing information: $75,000 US; free upgrade for current nGenius Analytics customers
View more WAN Performance Management products in our Product Showcase.
This was first published in March 2009