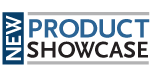 Product description provided by WildPackets:

OmniPeek is an exciting new platform that operates in both wired and wireless environments. It monitors, archives and analyzes packets and flows to allow administrators to quickly identify problems. In addition to handling the day-to-day monitoring of networks, OmniPeek can "drill down" and see the recorded packets and payloads captured in live scenarios or previously recorded events. In addition, the platform allows administrators to convert hexadecimal strings into plain text within the management console. With these tools, OmniPeek offers administrators and network architects a one-stop solution for network data analysis, performance monitoring, and troubleshooting.
WildPackets' OmniPeek offers an intuitive graphical dashboard that IT teams can use to promptly analyze and troubleshoot networks, providing centralized expert analysis for all networks under management. With OmniPeek, network engineers can quickly analyze faults from multiple network segments drill down through multiple layers of analysis and pinpoint problems that need correction.
Of all standalone network analysis products available today, only OmniPeek enables network engineers to monitor multiple parts of the network simultaneously -- an important capability when engineers know there's a problem but don't know where it is.
With the Ethernet, full-duplex Gigabit, 10GbE, WAN, and wireless capabilities, you can now effectively monitor and troubleshoot services running on your entire network. Using the same solution for troubleshooting wired and wireless networks reduces the total cost of ownership, including training expenses.
OmniPeek provides in-depth analysis and troubleshooting of both network and media traffic in a single platform, eliminating the need for multiple analysis tools. With a glance, users can see the voice and/or video quality for each stream being transmitted and can be notified when performance drops below a certain level. In cases of poor performance, network engineers can use the same analyzer to drill down and analyze the exact cause of the problem.
OmniPeek enables you to create filters and apply them immediately. The WildPackets "select related" feature selects the packets relevant to a particular node, protocol, conversation or expert diagnosis, with a simple right-click of the mouse. Features like this significantly reduce the time needed to find and fix problems. Similar operations often take a dozen or more steps in other analyzers.
OmniPeek extends real-time troubleshooting to network segments around the world, delivering expert network analysis, detailed node, protocol and network summary statistics, and even packet decoding, on multiple segments, by multiple users, in real time. From one application, a network engineer can cost-effectively troubleshoot locally or connect to OmniEngine Expert analysis or other applications running on OmniEngines down the hall, across the country, or around the globe.
Pricing information: $4,995
View more WAN Performance Management products in our Product Showcase.
This was first published in March 2009