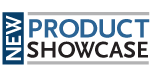 Product description provided by Silver Peak:

Silver Peak leverages a variety of real-time network optimization techniques to maximize application performance across the WAN while minimizing IT operational costs. These include:
Network Acceleration to overcome WAN latency.
Network Integrity to correct packet loss and WAN quality problems.
Network Memory to maximize WAN bandwidth utilization.
By solving problems within the WAN (as opposed to at the application layer), Silver Peak delivers unprecedented scalability.
The latest release of Silver Peak software extends the company's performance and management capabilities on high-capacity WAN links. This is achieved via the following innovative capabilities:
Enhanced WAN de-duplication: This extends the performance advantages of network memory technology with enhanced pattern-recognition capabilities and faster reads and writes to disk at high WAN speeds.
Dynamic forward error correction (FEC): Silver Peak appliances constantly measure packet loss on the WAN and compensate accordingly. Silver Peak offers the only loss mitigation solution that works on all enterprise traffic, including TCP, UDP and proprietary transport protocols (such as some Fibre Channel over IP implementations). It is also the highest-capacity loss-mitigation solution on the market, capable of improving loss on WAN links up to 500 Mbps in size.
Packet order correction (POC): Silver Peak NX appliances re-sequence packets on the far end of a WAN link "on the fly" to avoid re-transmissions that occur when packets arrive out of order. By performing the functionality in a dedicated WAN optimization device (as opposed to an end station or router), enterprises have the scalability needed to handle high-volume, high-throughput data streams with minimal added latency.
Zero-touch configuration: Silver Peak dramatically simplifies deployment and reduces configuration errors by enabling NX appliances to automatically download key configuration settings, such as IP addresses, QoS policies, optimization instructions, and predefined configurations.
Network and traffic statistics: Silver Peak is the only WAN optimization vendor to provide detailed statistics on bandwidth, latency, and lost/out-of-order packets across the WAN. Advanced reporting tools assist with WAN analysis and in the enforcement of service provider service-level agreements (SLAs).
Pricing information: Low end: NX-2000 lists at $9,995. It supports 2 Mbps/4 Mbps WAN, 2 Gbps LAN, and 250 GB/500 GB local data store. The NX-2000 offers twice the de-duplication capabilities of competitive products in a RAID configuration, making it the only WAN optimization device to offer that level of resiliency at that price point. High end: NX-9000 lists at $259,995. It has three times the capacity of competitive boxes, making the NX-9000 significantly more cost-effective than competitive solutions in large branch offices and data centers.
View more Wan Optimization / Application Delivery products in our Product Showcase.
This was first published in March 2009