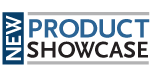 Product description provided by Certeon:

Certeon's aCelera Virtual Appliance for Application Acceleration software is the industry's first and only virtual appliance to deliver acceleration, virtualization and manageability when remotely accessing applications throughout a distributed enterprise. Virtual Appliance reduces application response time over the WAN by more than 95% without proprietary hardware appliances. It is optimized for mission-critical applications such as software configuration management, enterprise content management, Web-based collaboration, and wide area file services. Virtual Appliance is flexible and easy to deploy, delivering faster, more scalable applications and enabling greater user productivity.
Certeon's aCelera Virtual Appliance software is the perfect union of virtualization and application acceleration technology and provides businesses with the combination of performance, scalability, flexibility and easy management. Since Certeon provides acceleration as a virtual appliance, enterprises can realize the reduced TCO available from virtualization; and aCelera runs on any industry standard x86 server and supports high-performance remote application access in Windows Server 2008 Hyper-V and/or VMware ESX and ESXi environments. As a virtual appliance running on industry-standard servers, aCelera performance benefits enable system resources to be freed up to support applications running on the same server as aCelera. In addition, aCelera can be centrally managed and controlled through its compatibility with Microsoft System Center and VMware VirtualCenter management systems, enabling IT managers to allocate and manage application performance resources from a single location.
Certeon's aCelera software provides the following benefits without the need of proprietary special-purpose appliances:
Virtualization:
Enables high-performance, on-demand deployment of virtual applications over the WAN.
Delivers scalability by making more applications and system resources accessible to more users.
Management:

Provides centralized provisioning and enhanced security through integration with VMware Virtual Center.
Allows greater ease of use and control of virtual appliances Virtual and Physical Appliances.
Deployment

Certeon's aCelera Virtual Appliance software can be easily deployed in a data center and out to remote sites within either virtualized or non-virtualized environments. As an option, users can request that Certeon pre-configure aCelera software onto a Dell or IBM server running VMware ESXi, enabling IT managers to deploy an out-of-the-box aCelera Physical Appliance to remote users that currently do not have a server running in their branch office.
The acceleration, virtualization and manageability benefits of aCelera application acceleration enable IT managers to deploy virtualized applications to remote branch offices more easily, faster, and with less cost, bringing greater productivity to all of their users.
Pricing information: Average $500 per seat/user

View more Wan Optimization / Application Delivery products in our Product Showcase.
This was first published in March 2009