Definition
ISDN (Integrated Services Digital Network)
ISDN (Integrated Services Digital Network) is a set of CCITT/ITU standards for digital transmission over ordinary telephone copper wire as well as over other media. Home and business users who install an ISDN adapter (in place of a telephone modem) receive Web pages at up to 128 Kbps compared with the maximum 56 Kbps rate of a modem connection. ISDN requires adapters at both ends of the transmission so your access provider also needs an ISDN adapter. ISDN is generally available from your phone company in most urban areas in the United States and Europe. In many areas where DSL and cable modem service are now offered, ISDN is no longer as popular an option as it was formerly.
Download Now: How to Get the Most Out of Your WAN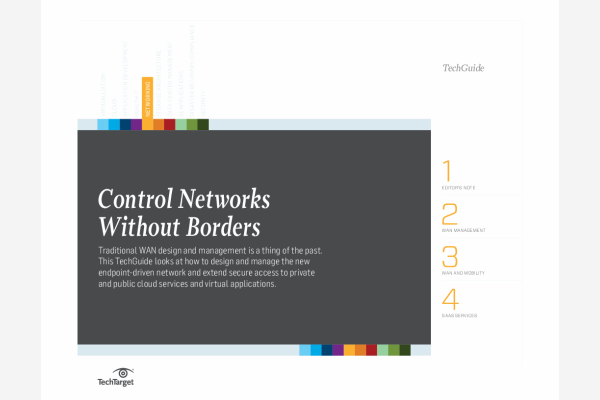 Mobile devices and teleworkers are forcing a shift in the WAN. Learn how you can design and manage this new network without borders, all while securing user access points and improving network performance.
By submitting your email address, you agree to receive emails regarding relevant topic offers from TechTarget and its partners. You can withdraw your consent at any time. Contact TechTarget at 275 Grove Street, Newton, MA.
You also agree that your personal information may be transferred and processed in the United States, and that you have read and agree to the Terms of Use and the Privacy Policy.

There are two levels of service: the Basic Rate Interface (BRI), intended for the home and small enterprise, and the Primary Rate Interface (PRI), for larger users. Both rates include a number of B-channels and a D-channels. Each B-channel carries data, voice, and other services. Each D-channel carries control and signaling information.
The Basic Rate Interface consists of two 64 Kbps B-channels and one 16 Kbps D- channel. Thus, a Basic Rate user can have up to 128 Kbps service. The Primary Rate consists of 23 B-channels and one 64 Kpbs D-channel in the United States or 30 B-channels and 1 D-channel in Europe.
ISDN in concept is the integration of both analog or voice data together with digital data over the same network. Although the ISDN you can install is integrating these on a medium designed for analog transmission, broadband ISDN (BISDN) is intended to extend the integration of both services throughout the rest of the end-to-end path using fiber optic and radio media. Broadband ISDN encompasses frame relay service for high-speed data that can be sent in large bursts, the Fiber Distributed-Data Interface (FDDI), and the Synchronous Optical Network (SONET). BISDN is intended to support transmission from 2 Mbps up to much higher, but as yet unspecified, rates.
This was first published in
September 2005
Continue Reading About ISDN (Integrated Services Digital Network)
Dig Deeper on WAN protocols