Also see the T-carrier system, of which the T1 is a part.
Download Now: Control Networks Without Borders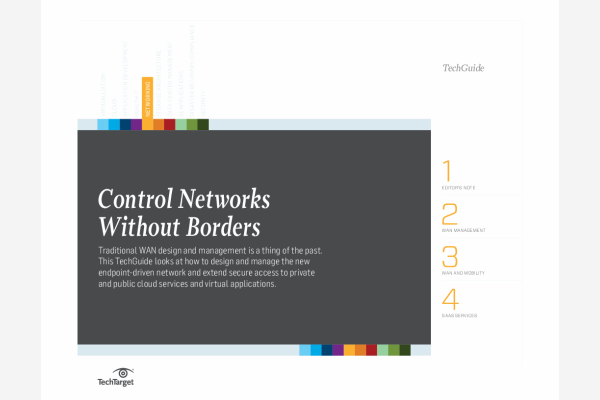 Experts weigh in on how you can design and manage the new endpoint-driven network, all while extending secure access to private and public cloud services and virtual applications.
By submitting your email address, you agree to receive emails regarding relevant topic offers from TechTarget and its partners. You can withdraw your consent at any time. Contact TechTarget at 275 Grove Street, Newton, MA.
You also agree that your personal information may be transferred and processed in the United States, and that you have read and agree to the Terms of Use and the Privacy Policy.

The T1 (or T-1) carrier is the most commonly used digital transmission service in the United States, Canada, and Japan. In these countries, it consists of 24 separate channels using pulse code modulation (PCM) signals with time-division multiplexing (TDM) at an overall rate of 1.544 million bits per second (Mbps). T1 lines originally used copper wire but now also include optical and wireless media. A T1 Outstate System has been developed for longer distances between cities.
It is common for an Internet access provider to be connected to the Internet as a point-of-presence (POP) on a T1 line owned by a major telephone network. Many businesses also use T1 lines to connect to an Internet access provider.
Continue Reading About T1 (T-1)
PRO+
Content
Find more PRO+ content and other member only offers, here.