WAN interface card (WIC) definition
A WAN interface card, or WIC, is a specialized network interface card (NIC) that allows devices to connect to a wide area network. (A NIC provides the interface between a device and a local area network.) A WIC has a built-in Channel Service Unit/Data Service Unit (CSU/DSU) interface that allows the card to communicate with a router that is connected to a WAN. The term is especially used in conjunction with hardware manufactured by Cisco Systems.
Download Now: Control Networks Without Borders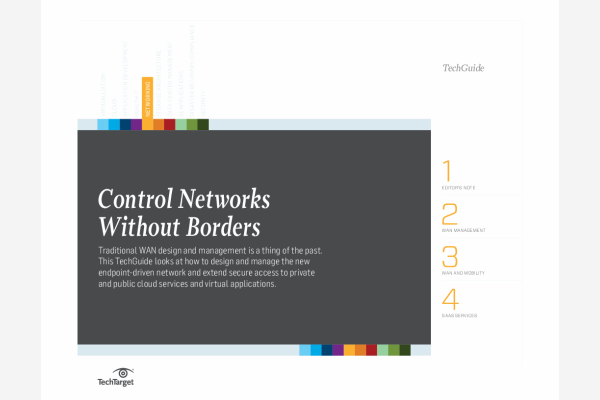 Experts weigh in on how you can design and manage the new endpoint-driven network, all while extending secure access to private and public cloud services and virtual applications.
By submitting your email address, you agree to receive emails regarding relevant topic offers from TechTarget and its partners. You can withdraw your consent at any time. Contact TechTarget at 275 Grove Street, Newton, MA.
You also agree that your personal information may be transferred and processed in the United States, and that you have read and agree to the Terms of Use and the Privacy Policy.

The typical WIC is a standard-size circuit card that fits into an expansion slot in the router. WICs are available for plain old telephone service (POTS), wireless networks, and proprietary wired networks. WICs are manufactured for use with all common network protocols. Data speeds range from 56 kbps for dial-up connections to the highest speeds supported by WANs. Modes include half-duplex, full-duplex, synchronous, and bisynchronous.
Continue Reading About WAN interface card (WIC)
Dig Deeper on Cloud computing and SaaS