Definition
chatty protocol
A chatty protocol is an application or routing protocol that requires a client or server to wait for an acknowledgement before it can transmit again.

Download this free guide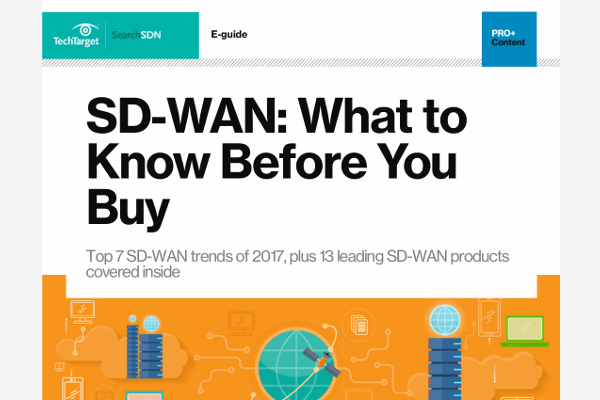 SD-WAN Buyer's Guide: What to Know Before You Buy
In this two-part guide, analyst Lee Doyle reveals the top 7 SD-WAN trends to watch for this year, and our editors compare 13 leading SD-WAN products in one handy infographic to help guide your purchasing decision.
By submitting your personal information, you agree that TechTarget and its partners may contact you regarding relevant content, products and special offers.
You also agree that your personal information may be transferred and processed in the United States, and that you have read and agree to the Terms of Use and the Privacy Policy.
On a local area network (LAN), this wait time is measured in milliseconds and doesn't affect performance. On a wide area network (WAN), however, the wait time (which is called latency) is longer because the acknowledgements have to travel farther. Extended wait times can degrade the quality of service (QoS) dramatically. Chatty protocols can also lower the productivity of remote employees.
Common Internet File System (CIFS), for example, is a chatty protocol that's often used for accessing files on a corporate network. A 30 megabyte file accessed locally over the corporate LAN would have negligible latency – maybe 300 milliseconds of wait time. If that same file were to be accessed by a remote employee over the corporate WAN, however, all the back-and-forth conversation CIFS requires for acknowledgements could extend the wait time to as much as 7 minutes.
To compensate for the latency a chatty protocol causes, the WAN administrator must find a way to minimize the number of trips the protocol needs to make across the network. Typically, this is done with some type of WAN accelerator, a network appliance that will cache common transmission patterns so they can be referenced instead of having to be sent again.
Dig Deeper on Bandwidth and capacity planning