VPN requirements: Different components required for modern VPNs
Learn what VPN requirements and components are needed to create a virtual private network for your enterprise WAN.
Looking for something else?
TECHNOLOGIES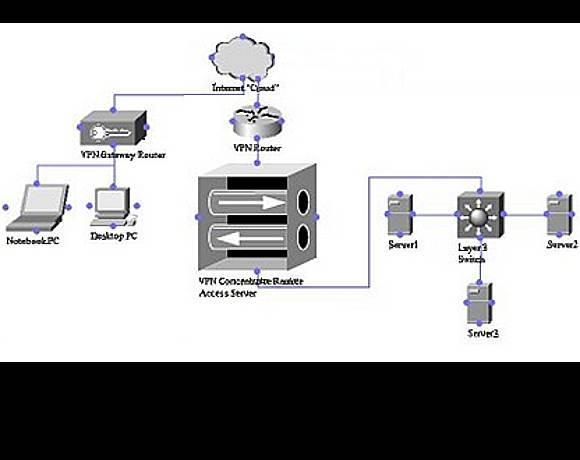 Required VPN components. Left: VPN gateway; Top right: VPN router; Bottom right: VPN concentrator (clients run VPN software)
To deploy a workable VPN solution, numerous different elements are needed at various steps along the way -- from the client, through the cloud, to the network boundary and into enterprise networks. Here are the VPN requirements and components needed for setup:
Client VPN software to make a secure remote connection
VPN-aware routers and firewalls to permit legitimate VPN traffic to pass unhindered
VPN appliance/concentrator/server to handle and manage incoming VPN traffic, establish and manage VPN sessions and their access to network resources
→ Next, learn what common VPN issues are of a concern to an enterprise.