Get started
Bring yourself up to speed with our introductory content.
Cisco Application Extension Platform v1.1
Cisco AXP is an open network module that facilitates development and hosting of branch applications directly onto the router platform.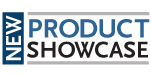 Product description provided by Cisco:

Cisco Application Extension Platform (AXP) delivers a Linux-based application hosting environment that physically resides inside the Cisco Integrated Services Router (ISR) typically deployed at remote offices. At an architectural level, AXP opens up a mainstream router to third parties such as independent software vendors (ISVs), system integrators, and enterprise customers to extend the capabilities of the router and offers a flexible platform to build customized applications that address a variety of business needs.
Customer benefits include: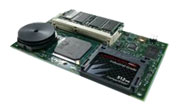 Lowers total cost of ownership for remote-office IT infrastructure by more than 70% compared with traditional overlay devices, with a combination of integrated services and applications.
The open Linux-based integration environment with downloadable SDK provides the infrastructure needed to securely host, install and upgrade applications from headquarters to the branch.
The extensible Cisco CLI with Cisco IOS APIs in AXP allows applications to be "network-aware" by offering monitoring and configuration APIs. This functionality enables management in a standard and consistent manner, provides proactive network status to the application, and allows the application to respond appropriately based on the network state, including the ability to reconfigure the router to prioritize critical services.
The Linux VServer environment supports multiple applications with dedicated resources to host applications and can segment and guarantee CPU, memory and disk resources.
AXP includes certified libraries to implement C, C++, Python, Perl, and Java applications, giving developers flexibility in how they build applications.
A green alternative that removes a server at the remote site and provides multiple services on one secure device that lowers operational cost, equipment cost and power consumption.
The outcome of the single, scalable collaborative system with the application and network results in improved performance, reliability, security and management of applications at remote offices.
Several applications have been developed on AXP by ISVs and deployed by customers across verticals including healthcare (Secure HealthConnect, digital imaging), financial services (payment processing), fax-over-IP, branch recording, military applications -- lossless satellite transmission, etc. Various applications and customer case studies are available here: www.cisco.com/go/axp
To further the concept of "The Network as a Platform," Cisco has also initiated a worldwide Application Developer contest with a total prize money of US $100,000 to solicit innovative ideas to be developed on Cisco AXP.
Pricing information:
The list price of the product starts from $1,795 for the AIM module, to about $3,500 for the NME module.
Product video:
Additional information:
A VMware player based Cisco AXP virtual blade version is also available to download free of charge. This provides an emulation environment exactly like the physical module and helps people who don't have access to the developer module to get started. View this video for information on downloading and configuring the Cisco AXP virtual blade version.
View more Remote Access Products in our Product Showcase
Dig Deeper on Cloud computing and SaaS